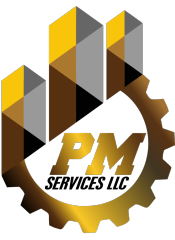 Business Hours
Monday - Friday: 7am - 7pm
CALL US TODAY FOR ALL OF YOUR HANDYMAN NEEDS
(414) 940-4994 | Milwaukee, WI 53219
CONTACT THE CONTRACTOR THAT CONQUERS CARPENTRY ISSUES
YOU CAN COUNT ON PM SERVICES FOR RELIABLE GENERAL CONTRACTING SERVICE
Need new countertops for your kitchen? Looking to upgrade your bathroom? Tired of trying to assemble your new bookshelf that came with 500 steps? Get PM Services, LLC to handle those projects for you! Our services include:
Garage work
Additions
Kitchen and bathroom remodels
Painting
Carpentry work
Cabinet and countertop installations
We'll save you time and energy by handling these and other tasks for you. With us, you can rest easy knowing that you're getting a dependable contractor to take care of your needs.
Phone us for more information about our general contracting services.
WE'LL MAKE YOUR PROPERTY MORE ACCOMMODATING FOR EVERYONE
We'll remodel your property to accommodate those with disabilities. This way, your business will be ADA compliant, and some of your loved ones can get around your house with ease.
Get excellent general contracting services with PM Services today.
Contact us for a FREE QUOTE – Click Here