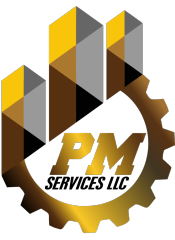 Business Hours
Monday - Friday: 7am - 7pm
CALL US TODAY FOR ALL OF YOUR HANDYMAN NEEDS
(414) 940-4994 | Milwaukee, WI 53219
WHY PM SERVICES SHOULD BE YOUR TOP CHOICE FOR ELECTRICAL SERVICES IN MILWAUKEE, WI
OUR SERVICES ARE SHOCKINGLY IMPRESSIVE
Whether you're a homeowner or a business owner, odds are you can't afford to go without power for long. That's where we come in. We're here to provide whatever electrical service you need. We'll:
Rewire every room in your home or business
Replace control panels
Install new lighting
Install other electrical systems
Contact us today to learn more about our electrical services.
WE'LL MAKE SURE YOUR HOME OR BUSINESS STAYS CURRENT
Has the power gone out suddenly at home? Have the lights been flickering lately? Have sparks been flying from the outlets in the office? Call us to help you fix these issues and more! We've got the experience and tools needed to tackle your small and large electrical issues.
Hire PM Services as your reliable technician for your commercial or residential property.
Contact us for a FREE QUOTE – Click Here