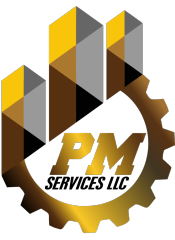 Business Hours
Monday - Friday: 7am - 7pm
CALL US TODAY FOR ALL OF YOUR HANDYMAN NEEDS
(414) 940-4994 | Milwaukee, WI 53219
HIRE PM SERVICES AS YOUR RELIABLE HANDYMAN IN THE MILWAUKEE AREA
You'll Find Our Repair Services Come in Handy
PM Services, LLC is prepared to take on any project you want. Our repair services include:
Walls
Roofs
Frames
Fire damage
Tiles
Paint
Although we don't offer services for windows, we offer an extensive list of services to meet your other commercial or residential needs.
Phone us today to learn more about our handyman repair services.
CALL US FOR THE LITTLE AND BIG JOBS
Have a pet that loves to paw at the walls? Rearranging the office? Looking to install a new faucet? Need a light fixture changed? PM Services will handle all these issues and more! No job's out of our range of expertise. We'll free up your schedule by taking care of the smaller jobs and ease your mind by handling the larger ones.
Choose PM Services as your trustworthy local handyman.
Contact us for a FREE QUOTE – Click Here